OUR SUPPORTERS & SPONSORS
Whether you are looking to rent,buy, sell or emigrate to Aphrodites birthplace, take a look at VFM Cyprus (UK) for some super deals.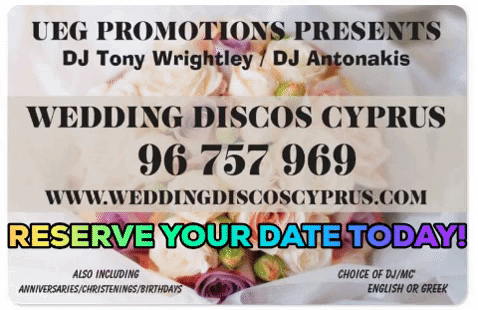 Planning to get Married ? How about a Destination Wedding on the Island of venus and where Aphrodite was born ? Check out Wedding Discos Cyprus !
Do you feel totally safe keeping all your money and savings in the Bank or Building Society ? What with bank Bail-In's and Bank Bail-Outs, Recessions and ATM's closures, not to even mention Bank/Building Society hackers and scammers, you may just want to consider saving every week or month with a Gold Bullion account where you can buy a little bit every so often (as little as 1gram at a time) and either store it free in the refinery's secret vaults or have it delivered to your door. And best thing is, it will be outside the UK banking system ! Find out more today.